Photography and digital storytelling
Photography, interviewing and digital story telling are core part of the "Preparing our Home" program. Including photography as part of the program allows for a creative way to incorporate mapping (e.g. hazards and assets). Training in photography, interviewing and video-making allows to effectively communicate stories of preparedness and vulnerability to peers and community by documenting personal, household and community preparedness measures. Where possible every community workshop culminated in a community event, a celebration and feast with an exhibit of youth's printed photographs and presentations of youth-action plans.
Learning about photography and digital story telling from award-winning First Nations photographers (for example, Melody Charlie) also allowed for participants to gain transferrable skills and empowers them to tell their stories.
In addition to community and regional exhibits, participant's images are also used as part of a national social media campaign to raise awareness about emergency preparedness in Indigenous communities.
You can view some of the youth's stunning work in these galleries:
Asset Mapping: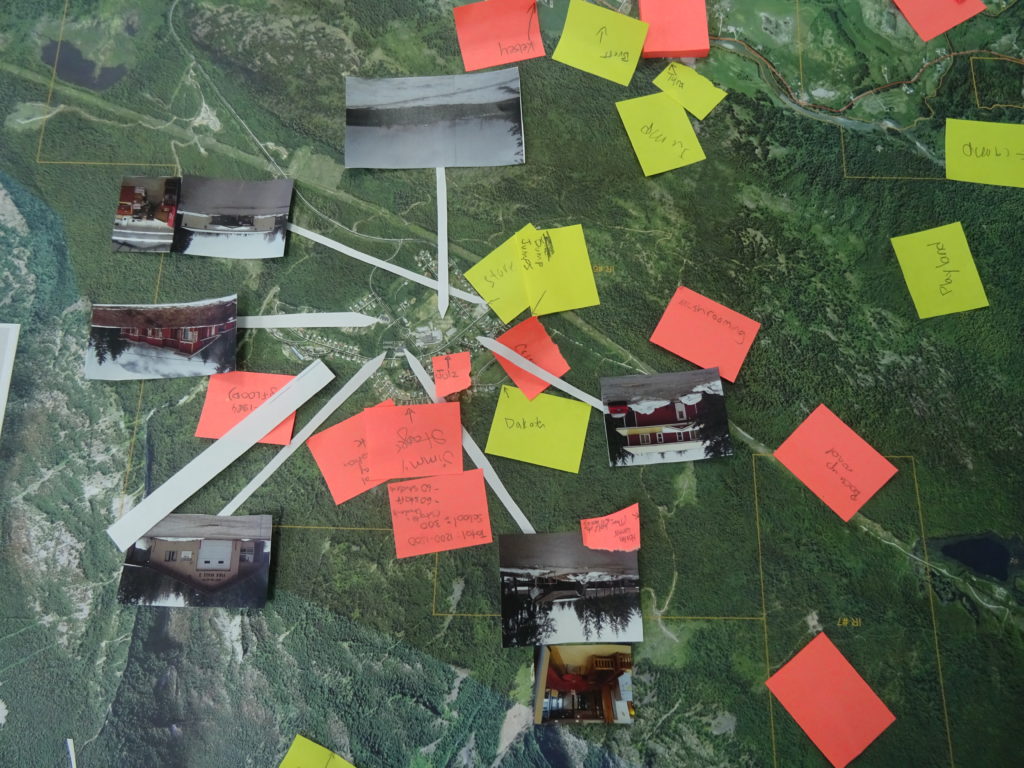 Pet Preparedness: