The Akwesasne Youth Council invited youth ages 15-29 to take part in a workshop centered around emergency preparedness, disaster risk education and climate change action in our community.
This workshop was an opportunity for Akwesasne youth to develop their leadership skills and learn how to utilize traditional knowledge when preparing for an emergency!
Here is the posting for the workshop.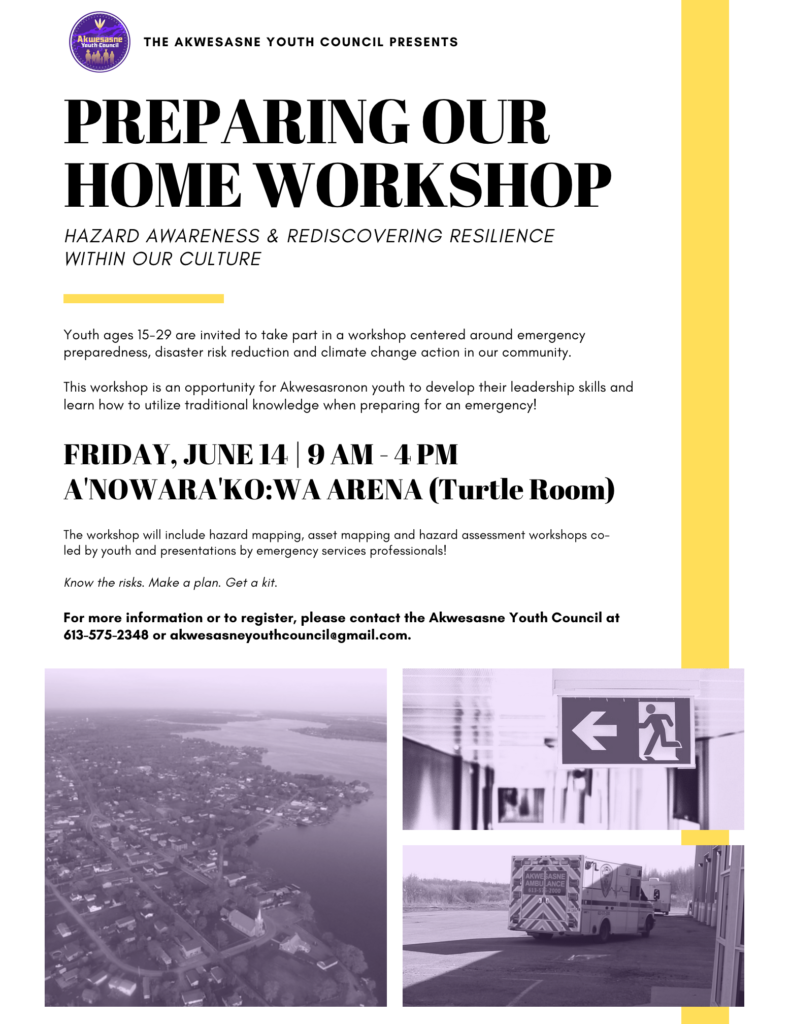 Watch video with the workshop organizer Mia Francis:
After the workshop this brochure was produced sharing the knowledge gained through the workshop: click on the image to see the whole brochure.