Becoming a Knowledge Keeper for community preparedness.
By Sheena Charles, Stanley Mission, SK
Hello, I am Sheena Charles from Stanley Mission, Saskatchewan. I work as a Youth worker in my community. I have been at my job for 6 years now. We run the youth centre/bowling alley. We have been shut down since early November, so we are currently doing online virtual activities, keeping our community busy during this hard time has been exciting for me because I get to run the show.
---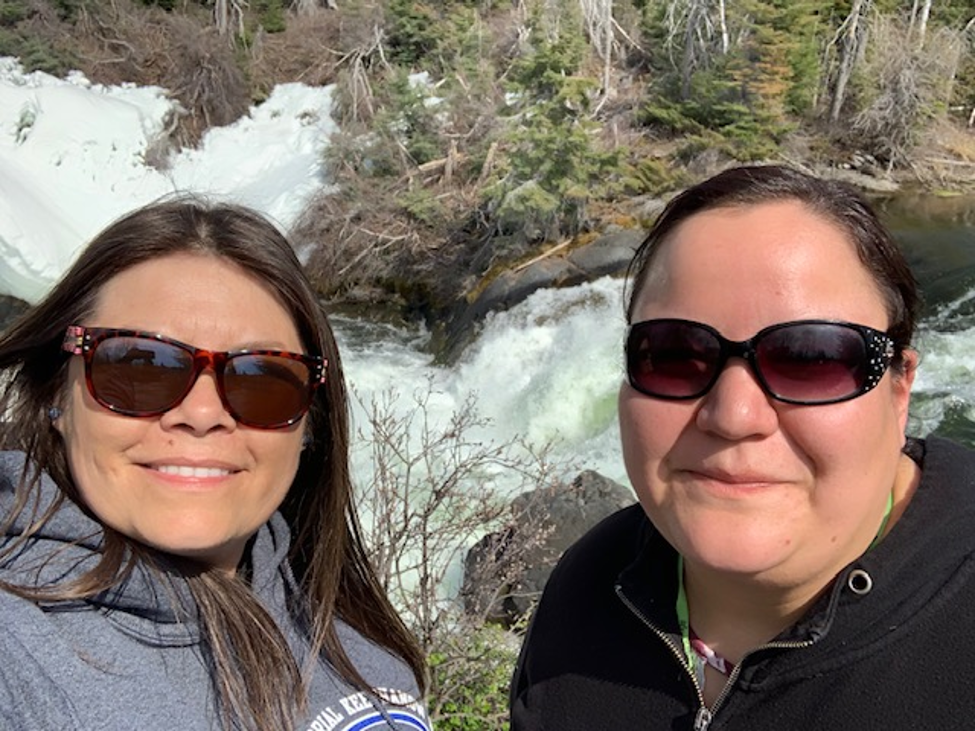 ---
I was so nervous to fly to BC to the Preparing Our Home gathering. It was my first time and meeting new people I always tend to get nervous but I'm so glad I took the opportunity to go because I wouldn't have met Lily, Michelle, and the awesome crew that came from different parts of Canada for this event. I felt as if it was just a dream… ahh, the mountains are sooo beautiful. Being at this event has made me a Knowledge Keeper and I brought that knowledge back home to my very own community to share with the youth whom I love so very much.
The workshop I prepared didn't happen all in just one day. I took about a month, every other week. On the first day of the workshop, I asked my cousin Colleen Ballantyne to teach the kids how to prepare fish and moose meat. Also taught them how to prepare the meat to be smoked. The kids were very engaged in the activity. Colleen enjoyed teaching as she is a head start coordinator and was grateful that she was given the opportunity to teach something she loves.
Second part of the workshop I had Angus Mcleod come into the youth centre to talk to the youth about how to live off the land. He told the youth that there was no cellphone usage back in the day so they had no way of communicating with others if ever they were stuck out in the trapline. His speech was about an hour long, the kids had a lot of questions, and then we finished off with a meal prepared by me and my co-workers.
We did the hazard mapping and basic First Aid. The youth loved doing the activities. We pinned the important buildings in the community on the community map. First place to go to in case of an evacuation is the band hall where we would register our families, then wait to be transported out of the reserve by bus or personal transportation. We did the basic First Aid at the youth centre. My co workers and I showed the youth what to do in case they got a burn, or a cut. They were very cooperative. The youth also received backpacks filled with emergency preparedness accessories, such as blankets, flashlights, and dry foods.
The last part of the workshop was very special to me. Michelle Vandervord whom I meet at the Preparing Our Home gathering in BC. Michelle is Associate Director for Saskatchewan Emergency First Nations Emergency Management and Protective Services in Prince Albert. She came down to Stanley Mission and I was so happy to have her here. She did a fire smart presentation at the high school, which was very emotional, I had tears myself. We then went to Nistowiyak and saw the falls and took some pictures. What an amazing adventure that was, I live here and that was my first time going to the falls. Michelle finished off with a Firesmart presentation at the youth centre.
Kinana'skomitin – Thank you.
To learn more: download Stanley Mission story book here.