The Preparing Our Home Gathering 2022
Preparing Our Home leaders are grateful to be gathering at Spirit Ridge Resort on the beautiful territory of the Osoyoos Indian Band.
This is our six-year program reunion with youth, Elders, Knowledge Keepers, and emergency management leaders joining us from across Turtle Island.
In this gathering we will be sharing best practices in preparedness, mitigation, response, and recovery. By focusing on what works in communities, we will be uplifting and inspiring each other. By taking a strength-based approach we will collectively work on advancing First Nations emergency management and community resilience.
To view the program, click on the image below.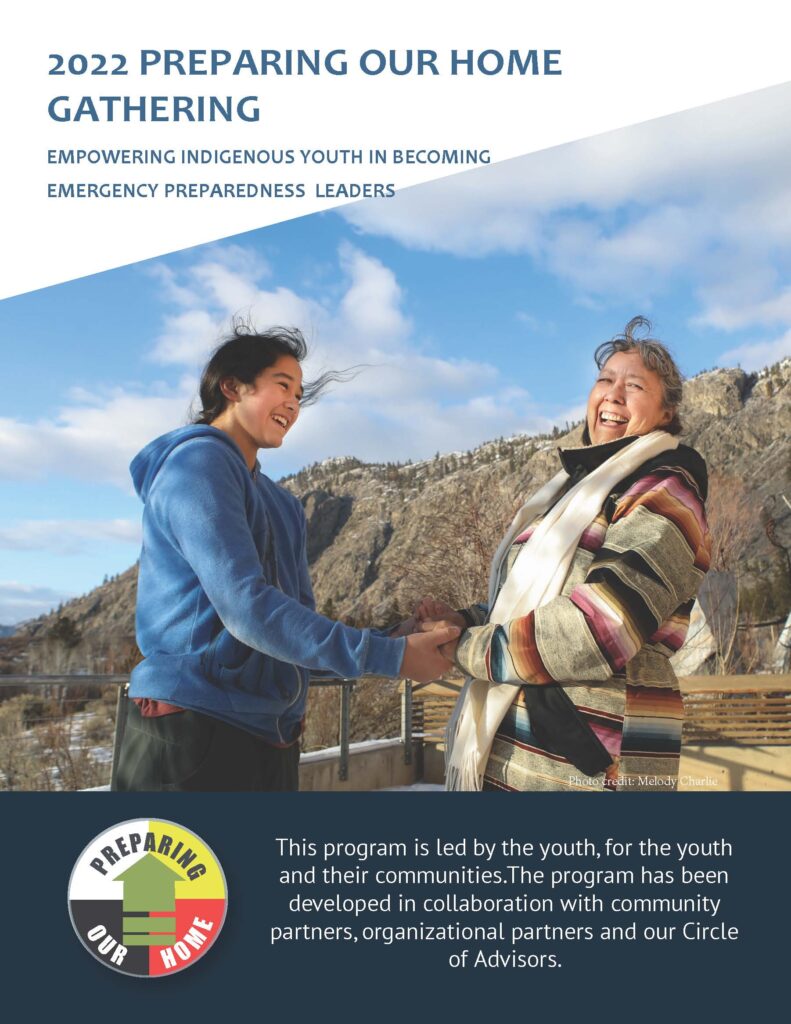 https://preparingourhome.ca/wp-content/uploads/2022/10/Preparing-Our-Home-Program-2022-1.pdf