Yorkton Tribal Council, Preparing Our Home Workshops
It is never too early to become a leader in emergency preparedness.
With intense wildfires raging throughout Canada and in Saskatchewan in particular, fire safety and community preparedness are put in sharp focus. One important aspect that is often overlooked in emergency preparedness is youth action.
Nathaniel Papequash, a youth leader from Key First Nation who is also Emergency Services Coordinator with the Technical Services Department at Yorkton Tribal Council is working to fix that with support from the Preparing Our Home program.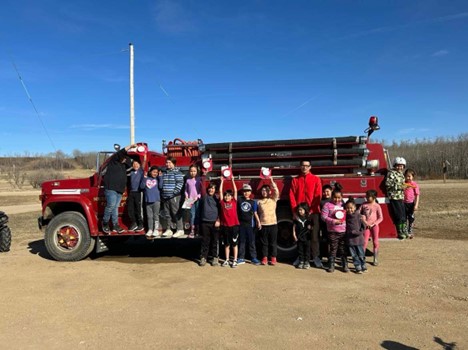 Spring 2023 Preparing Our Home workshops. Photos provided by Nathaniel Papequash.
Nathaniel organized workshops for youth and delivered them in partnership with communities: "I notified schools and asked if the Preparing Our Home program could be applied to the students in the schools for the communities we work with. Once I got the go ahead, I then had the students complete Fire Escape routes for the students' homes. Students learned about risk management in the communities and different types of disasters than can affect the communities. The youth enjoyed all the information I presented to them about Fire Safety and disasters in the communities and they enjoyed the good food!" – said Nathaniel.
The workshops included fire safety at home and in the community, including youth developing fire escape routes which saves lives. The youth met the Fire Chiefs and learned from the Elders: "These workshops were an opportunity for our youth to develop their leadership skills and learn how to utilize traditional knowledge when preparing for an emergency" – said workshops organizer Nathaniel Papequash.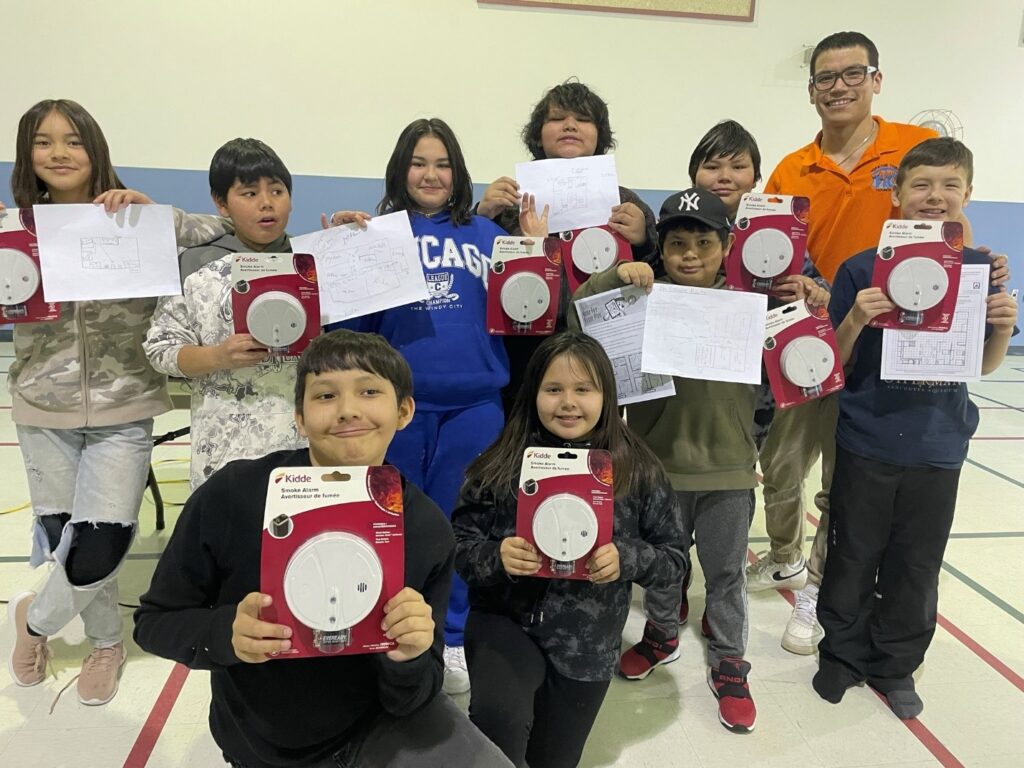 Youth from Keeseekoose First Nation, Key First Nation, Cote First Nation, Zagime, Ocean Man,  Cowessess and Pheasant Rump participated and were gifted with smoke detectors and most importantly  knowledge of how to increase emergency preparedness in their communities.
When asked about his advice to other communities looking to start emergency preparedness work, Nathaniel says: "For other communities, I suggest educating your younger ones because they are the future generation. They need to learn lots from our elders and knowledge keepers!"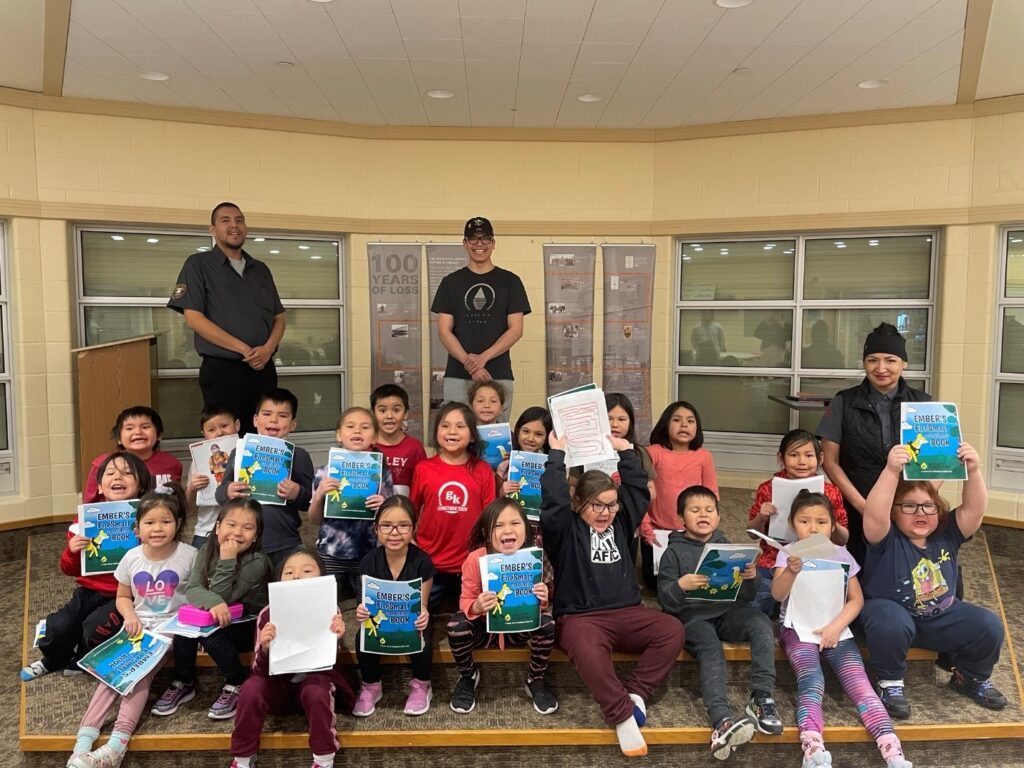 It is never too early to become a leader in emergency preparedness.