This program would not be possible without the support, commitment and dedication of First Nation  community members across the country.
The first year of Preparing Our Home happened in the following communities: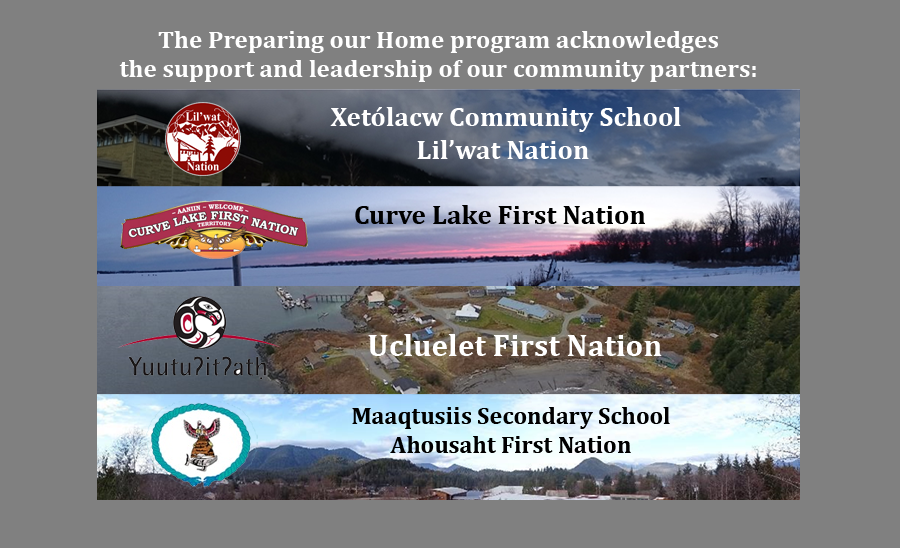 In the years since there have been programs across the country.
We would like to thank the Elders, the youth, parents and community members for their contributions to the workshops.
A special thank you goes to the staff within the First Nations that provided the materials (maps, plans) for the workshops and their teachings and served as role models for the youth: Community Activators, Firefighters, Emergency managers, First Responders, Fisheries Managers, Land Officers, Housing Officers and Chief and Councils.