Emergency Management on First Nations Reserves
This paper first describes the roles and responsibilities of First Nations governments, provincial governments and the federal government in on-reserve emergency management. It then discusses the Auditor General of Canada's 2013 audit of emergency management on reserves, as well as changes made by the federal government since the audit's release. Using a few recent examples, the concluding section of the paper considers remaining challenges and concerns with respect to emergency management on First Nations reserves.
Click on image to download paper: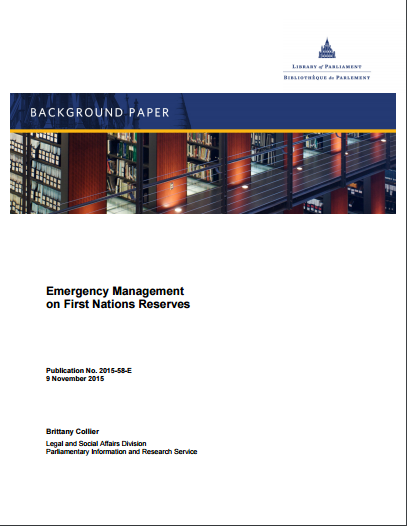 ---
First Nations Emergency and Issue Management and Fire Protection Programs
Click on image to download paper:

---
A First Nation's Guide to Environmental Emergencies
This report developed by Sarah Robinson, one of our Advisory Circle members notes, drawing on BC experience, that First Nations are often the First responders: "The Gitga'at community of Hartley Bay were the first to arrive on scene when the Queen of the North ferry sank in March, 2006. The Squamish and Tsleil-Waututh Nations got involved when a Burnaby pipeline was punctured in July, 2007, spraying an oil geyser 30 meters high into the air and surrounding area. The Metlakatla First Nation was impacted when a ship leaking diesel was towed past their seaweed and clam harvesting areas in May, 2008". More recently, Ahousaht village provided first emergency response to a sinking boat and a number of First Nations housed and served evacuees during the Fort McMurray fires.
Click on image to download paper: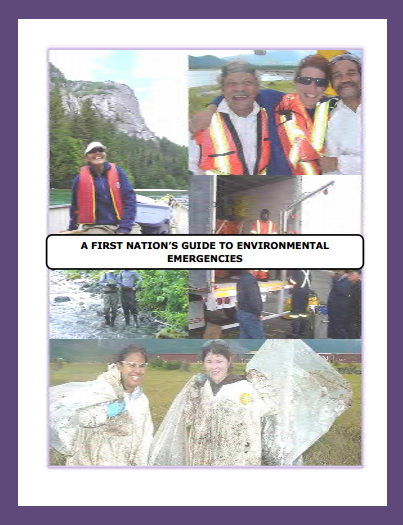 ---
Engaging Aboriginal cultures : an emergency responder's guide
Click on image to download paper: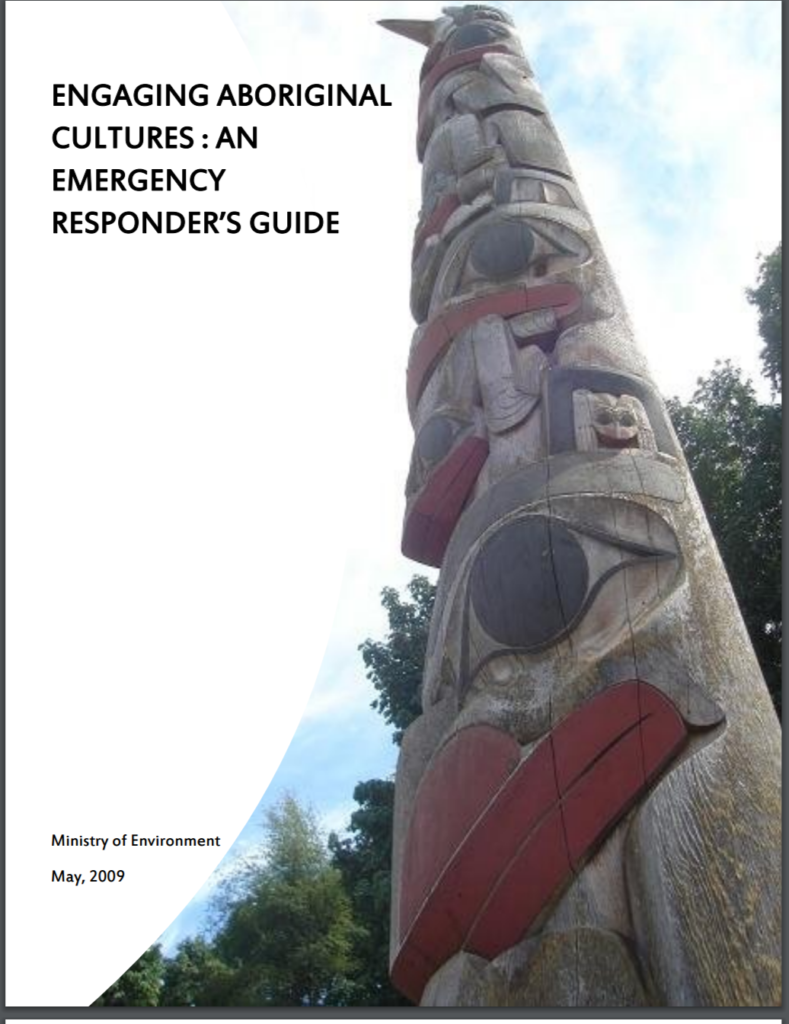 ---
Engaging First Nation, Inuit and Métis Families
This report was developed for two child and youth mental health agencies (one a First Nations agency) seeking to understand the current literature related to best practices in engaging First Nation families. The non-First Nation agency provides evidence-based, client-centered and family-focused specialized services for children, youth, adults and families in their district; the First Nations agency is a Native Child Welfare Prevention service agency that works in collaboration with seven First Nations to ensure children, youth and families receive culturally appropriate child welfare services. They offer various services and programs to the children, youth and families who are members of these First Nation communities
Click on image to download paper: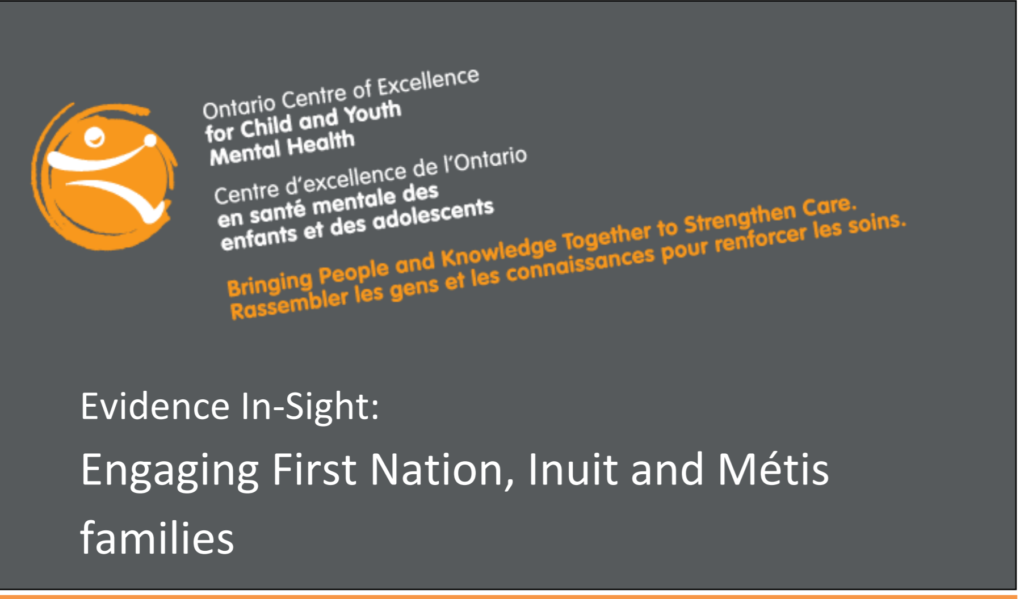 ---
PATHWAYS TO RECONCILIATION
Cities respond to the Truth and Reconciliation Commission Calls to Action – Federation of Canadian Municipalities
"Across the country, mayors and councils are working with Indigenous leaders and organizations to create better cities by acknowledging and addressing the experience and needs of the growing urban Indigenous population, strengthening government to government partnerships and learning from the past. While the actions are diverse and the journey at various stages of progress, paths are being forged toward reconciliation and the honouring of the TRC's Calls to Action.
Pathway 1 – Fostering Communities, Alliances and Hope captures actions that demonstrate municipal government commitment to reconciliation. These build bridges with local Indigenous leadership and strengthen decision-making to better incorporate reconciliation into local government policies and practice. Pathway 2 – Advancing Awareness and Recognizing Rights describes efforts to continue the work of the TRC in regards to truth-telling and commemoration and to address the cultural genocide that was the Indian residential school system. It is about raising awareness, increasing knowledge and recognizing rights. Pathway 3 – Improving Health and Wellness captures actions to close the inequality gap between Indigenous and non-Indigenous people in Canada".
Click on image to download paper: