Preparing Our Home for Climate Change Crises
Preparing Our Home for Climate Change Crises
Submission to the National Adaptation Strategy Public Consultation
Preparing our Home" is a community-based resilience planning program. The program empowers Indigenous youth as emergency preparedness leaders in their communities. Founded in 2014, this global and national award-winning program has brought together participants from over 70 communities and delivered in-person programs to over 870 Indigenous youth in First Nations communities. For the past two pandemic years, over 1000 participants have joined virtual events through sharing circles and peer-led training.
In July 2022, program leaders, youth and Elders met through two online workshops to share their professional and community experiences for informing the National Adaptation Strategy (the Strategy). These conversations are summarized below, organized by the Strategy objectives.
As a collective, we are open to further conversations. Please be in touch for any questions or additional information.
Program Email: [email protected]
Cover photo: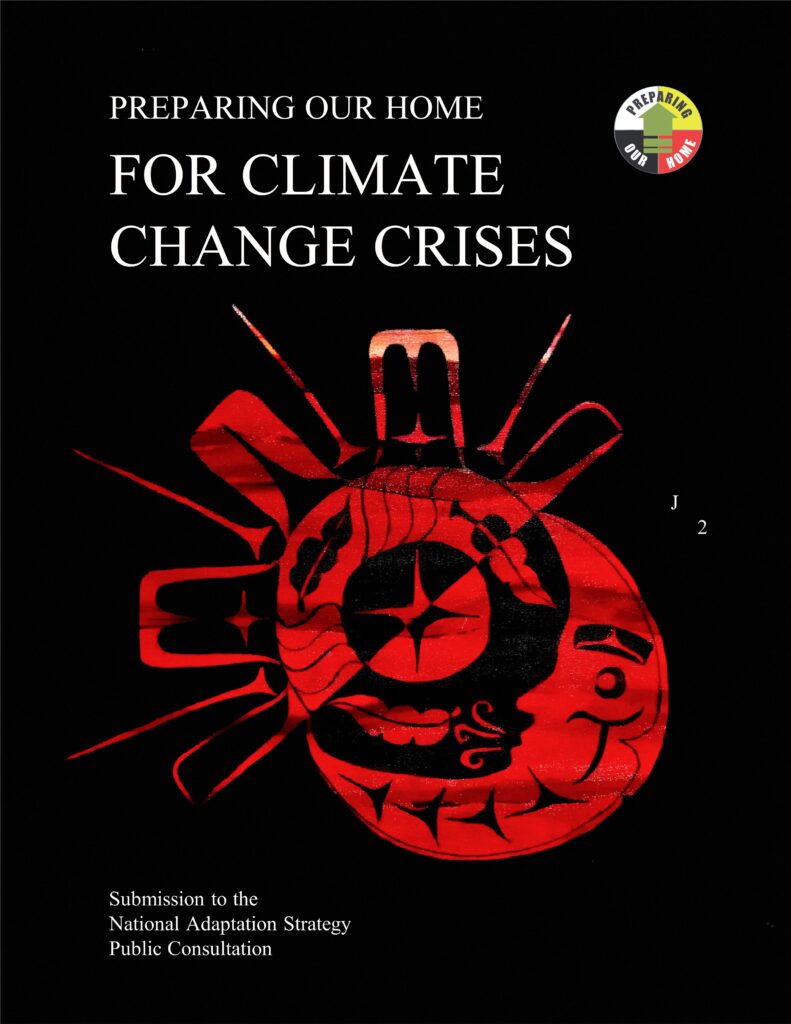 "This is a painting of the sun and the moon. I was inspired by a solar eclipse while on one of my class trips. In the Nuu-chah-nulth language, the word Ahousaht means 'people living with their backs to the land and mountains.' The painting speaks to the importance of cycles, seasons and paying attention. Our people rely on the moon so we can keep an eye on the tides when it is best to harvest our seafood."
– Ashiele Thomas, Youth Leader, Ahousaht First Nation